Terms of Use
These Terms of Use govern your use of Link's services (the "Services").
Authorized use of the Services
The Services enable the user of a Link compatible mobile device (the "Device") to invite people of the owner's choosing to follow the location of the Device via a website or mobile device.  You agree that no one other than the owner of the Device is authorized by Link to invite people to follow the location of the Device.  You also agree that the Device must be in the possession of the owner of the Device at all times when a Link invitation is active.  Any other uses of the Services are not authorized by Link and are undertaken at your own risk. If Link has a reasonable belief that you use the Services for purposes other than those listed above, Link reserves the right to terminate your access to the Services immediately. Without limiting the generality of the foregoing, you must not use the Services to stalk, harass, harm or threaten to harm, or to invade the privacy of, any person.
Opt-Out of Repeated Notices
In some jurisdictions, Link may be required to repeatedly notify you that location information has been collected from your Device for purposes of providing you with the Services, unless you opt-out of such repeated notices. By accepting this Terms of Use, you opt-out of receiving such repeated notices.
Compliance with laws and regulations
You agree to ensure that your use of the Services complies with applicable laws and regulations in your area regarding the use of location tracking products and services. Link will not be responsible for your use of the Services in violation of any laws or regulations.
Disclaimer of Certain Damages
IN NO EVENT WILL LINK BE LIABLE FOR ANY DAMAGES WHATSOEVER (INCLUDING, BUT NOT LIMITED TO, INCIDENTAL, EXEMPLARY, AND CONSEQUENTIAL DAMAGES, LOST PROFITS, OR DAMAGES RESULTING FROM LOST DATA OR BUSINESS INTERRUPTION) RESULTING FROM THE USE, OR INABILITY TO USE THE SERVICES, WHETHER BASED ON WARRANTY, CONTRACT, TORT, OR ANY OTHER LEGAL THEORY, AND WHETHER OR NOT LINK IS ADVISED OF THE POSSIBILITY OF SUCH DAMAGES. SOME STATES DO NOT ALLOW THE EXCLUSION OR LIMITATION OF INCIDENTAL OR CONSEQUENTIAL DAMAGES, SO THE ABOVE LIMITATION OR EXCLUSION MAY NOT APPLY TO YOU, IN WHICH CASE SUCH EXCLUSION OR LIMITATION APPLIES TO THE FULLEST EXTENT ALLOWABLE UNDER THE APPLICABLE LAW.
Link's Liability
Any use of the Services is at your own risk. Link makes no representations or warranties about the accuracy, reliability, completeness, or timeliness of the Services or about the results to be obtained from using the Services.
Term
These Terms of Use shall continue for as long as you use the Services provided; however, your use will terminate automatically without notice from Link if you fail to comply with any of these terms and conditions. Link also reserves the right to discontinue offering any data or services provided by a third party if such supplier ceases to supply such data or services to Link or Link's contract with such supplier terminates for any reason.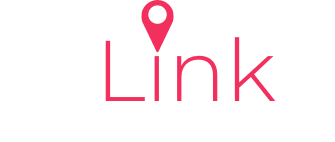 © Copyright 2021, LinkApp, LLC.